Meet cronk, the well-meaning, chaotic good, half-orc barbarian. He is my character in a D&D 5e campeign.
Tom Pandolfo's high born half-elf sorcerer, Morrigan, prefers the subtler arts of questing - if he can't pay someone to give him the information he needs or pluck it from their minds using his sorcery, he would rather his more burly "friends" dealt with the problem. Not a man to be trusted or trifled with, he searches for meaning in a mysterious symbol of eleven circles superimposed on a human form.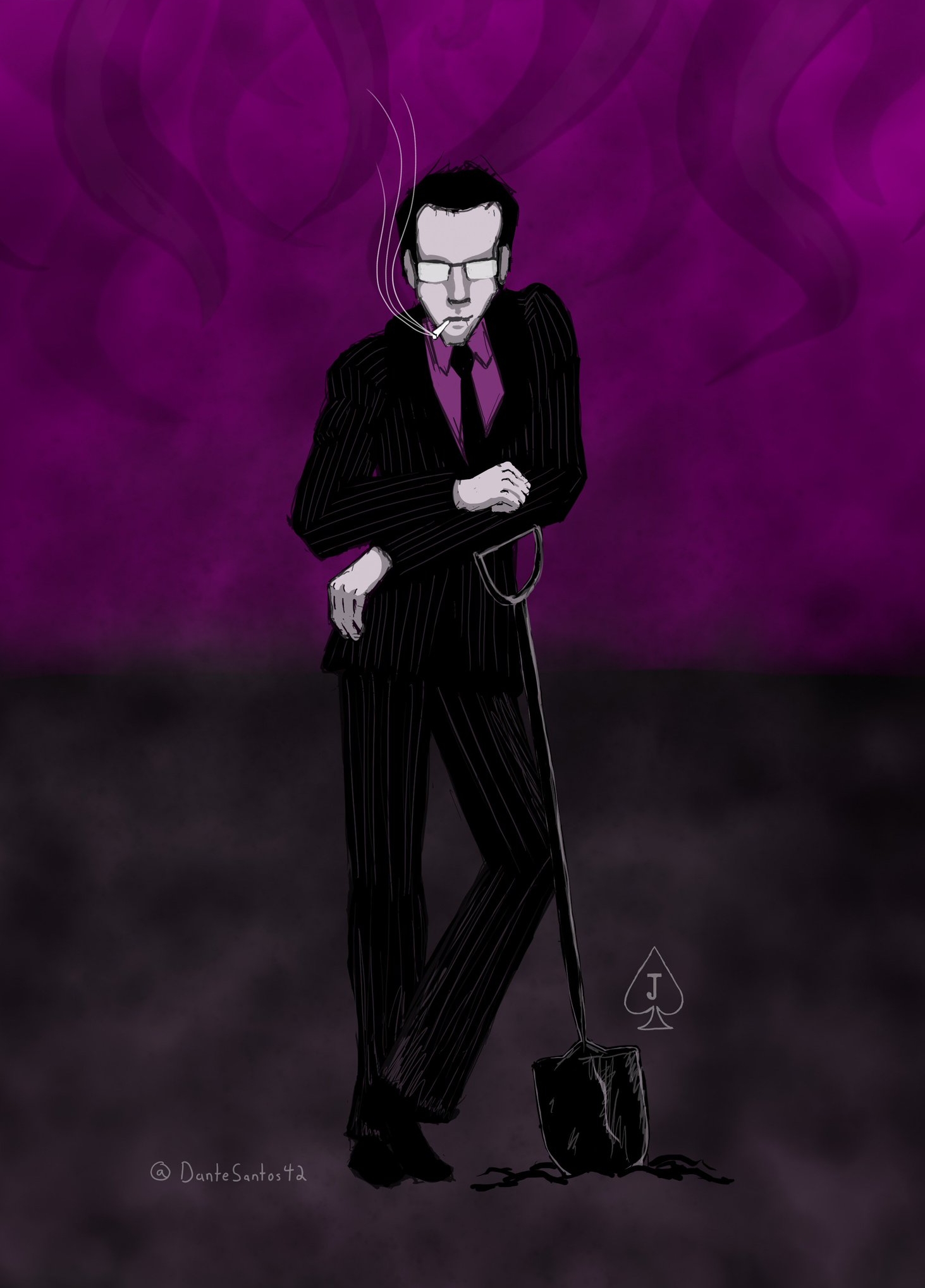 Jack, a recurring character on the Cthulhu and Friends podcast - a live-play Call of Cthulhu campaign. Completed as a submission to the Geekly Art Guild card pack - jack of spades.